Click on this text to visit the BDS website
Click on this text to see how to Boycott Israel Using The "BUYCOTT" App
Danone

In July 1998 Danone opened its R&D facility in Israel – the Danone Insitute, and later the same year in October 1998
Mr. Franck Riboud, on behalf of Danone received the Jubilee Award by the Israeli Prime Minister Netanyahu.
Danone owns a 20% share of Israel's second largest food company, the Strauss Group. Danaone Israel is the
hub supplying Danone products to the whole Middle-East including Turkey, Greece, Egypt and Jordan.
Tivall

Israeli food company Tivall is one of the world's leading suppliers of meat-substitute products. It has a turnover of $74 million and has
451 employees[59] It has a manufacturing base at Kibbutz Lochamei Hagetaot in Northern Israel, and a new facility in the Czech Republic.
Tivall brand products can mainly be found in health food stores – their website mentions Holland & Barrett, Fresh & Wild, and Planet
Organic. But most of their sales are through the supermarkets who rebrand Tivall products as part of their own frozen "Meat-free" range.
This includes Tesco, Asda, Morrisons and Sainsbury's. Morrisons also stocks Tivall brand Frankfurter.
Waitrose online site Ocado sells a full range of Tivall products.
Osem

Osem is Israels 4th largest food & beverages company (by turnover) after Tnuva, Strauss and Coca-Cola.
It has a turnover of $712 million and nearly 5000 employees with 14 factories in Israel.
Its brands include Beit Hashitah (pickles), Of Tov (frozen meat products), Habait (ready made cakes) and Sabra Salads
(ready-made salads and spreads). Osem also owns 58% of meat-substitute manufacturer Tivall Foods.
According to Osem's website its products are sold in Marks & Spencer, Tesco, Sainsbury and Morrison, with each store marketing them
under their own label. Waitrose online site Ocado sells a range of Osem products from soups, crackers and croutons.
Tesco online sells a range of Osem cakes.
In April 2009, Osem UK announced its acquisition of Yarden GB. Yarden GB's product range includes chilled meats and Yarden wines
from the Golan Heights Winery, located in Katzrin on the occupied Syrian Golan Heights. Golan Heights Winery exports 38% of all Israeli
wines, its wine brands also include Gamla and Golan. According to Yarden GB's website its products are available in Tesco, Asda,
Sainsbury, Morrisons, Budgens, Somerfield, Waitrose and Harrods. Waitrose
online site Ocado sells a range of Yarden meat and houmous products.
Strauss

The Straus Group is Israels second largest food company with a turnover $1.8 billion in 2010 and 13,500 employees operating twenty-five
production sites in twenty-one countries around the world. Its brands in the USA include Sabra (hummus dips) and Max Brenner (
chocolate cafes). Strauss Coffee is currently the fifth-largest coffee company in the world,
dominating the central and eastern European markets (Doncafe) as well as Brazil.
The Strauss Group on its website, on the page on "Corporate Responsibility – Community Involvement" reveal their deep rooted support
for the Israeli army, and in particular the infamous Golani platoon, known for its brutality, which the Strauss group has "adopted" for over 30 years.
Nestlé

Nestlé is the world's largest food company, it owns 53.8% share of leading
Israeli food manufacturer Osem, an investment worth over $850 million.
In 1998, Mr. Peter Brabeck-Letmathe on behalf of Nestle, received the Jubilee Award by the Israeli Prime Minister Netanyahu.
Following the award in June 2002 Nestle opened its Research & Development Centre in Israel, in Sderot. And since then it has steadily
increased its investment in Israel, its initial 10% stake in Osem has now grown to a controlling 53.8%. Nestle also owns Nespresso
Israel Ltd in Tel Aviv which supplies coffee brewing equipment. In 2010 Nestle acquired a 51% stake in Israeli babyfood
company Materna Laboratories for $72 million.
Nestle has 9 factories in Israel, which after China(18) and Russia(11) is the highest number in any country in Asia – disproportionately high
when one considers its size and population. And in May 2011, Nestle announced plans to build another factory in Israel,
an ice cream plant worth $40 million.
Nestlé also owns 30% stake in L'Oréal, another company on the boycott list.

Coca Cola

From 1966 Coca-Cola has been a staunch supporter of Israel. In 1997 the Government of Israel Economic Mission honored Coca-Cola
at the Israel Trade Award Dinner for its continued support of Israel for the last 30 years and for refusing to abide by the Arab League boycott of Israel.
Every year Coca Cola bankrolls the American-Israel Chamber of Commerce Awards which honors companies that have contributed
most to the Israeli economy. In 2009 a Coca-Cola sponsored award went to Israel's Lobby AIPAC for its successful lobbying of the
Senate to reject of the UN call for "immediate ceasefire" and endorse the continuation of the Israel military assault on Gaza.
In 2008 Coca-Cola tasked the Israeli venture capital Challenge Fund to locate suitable investments in Israel
with a promise of "a blank cheque" . This agreement is exceptional in the Israeli venture capital industry.
In 2009 Coca-Cola hosted a special reception at the Coca-Cola world headquarters to honour Brigadier-General Ben-Eliezer. Ben-Eliezer
is a wanted war criminal, during the Six-Day War his unit was responsible for the execution of over 300 Egyptian POWs.
Under Sharon, Ben-Eliezer served as Defence Minister presiding over the massacre at Jenin.
For the past two decades, nearly every year, Coca-Cola has sponsored the JCC Maccabi Games whose stated aim is to cultivate Jewish
youth in an informal setting to "encourage their identification with the state of Israel". As part of this, Coca Cola has sponsored young children
to visit Israeli military bases and spend time with war criminals in order to engender empathy, in their own words "visit an air force base..
talk with the pilots that are the elite Israel Defense Force units..meet fighters of the army.".
Coca-Cola Israel, Israel's third largest food & beverages company, owns dairy farms in the illegal Israeli settlements of
Shadmot Mechola in the Jordan Valley and a plant in the industrial zone of Katzerin in the occupied Golan Heights.
Eden Springs

Eden Springs is an Israeli water cooler company that in Israel steals water from the Salukia spring in the the illegally occupied
Syrian Golan Heights. This is in violation of UN resolution 242 and Article 55 of the Hague Regulations which specify that you cannot
acquire territory by war and that you cannot plunder the natural resources of occupied territory. To clarify, the water in Eden Springs Coolers f
ound in the UK is sourced locally, but the profits go back to Israel to finance its illegal activities.
Sodastream

SodaStream is an Israeli company manufacturing and distributing home carbonating devices and flavorings for soft drinks.
The company's main plant is located in the industrial zone of Mishor Edomim which is an illegal Israeli settlement in the West Bank.
Kav LaOved, the NGO committed to protecting the rights of disadvantaged workers in Israeli companies, has reported that
SodaStream factory workers, in particular Palestinians, are paid less than half the minimum wage and has described
the working conditions in the factory as "one of the worst", with workers being fired if they complain of the conditions.
SodaStream brands include: SodaStream, Soda-Club, AlcoJet, Sprudelino, Aquabar, Gazoz, Aquafizz, Aquabubbler, Penguin,
Sodamaker, Fountain Jet and Edition1. Its products are available in Argos, Asda, Comets, Currys, Harvey Nichols, Homebase,
John Lewis, Robert Dyas, Selfridges and House of Fraser.
Starbucks

Howard Schultz, the founder, chairman, president and chief executive officer of Starbucks who also
owns 31.6 million shares of Starbucks stock (worth around $1.4 billion in Nov 2011) is an active zionist.
In 1998 he was honoured by the Jerusalem Fund of Aish HaTorah with "The Israel 50th Anniversary Friend of Zion Tribute Award" for
his services to the zionist state in "playing a key role in promoting close alliance between the United States and Israel". The ultra-right
wing Jerusalem Fund of Aish HaTorah funds Israeli arms fairs chaired by the butcher of Jenin, General Shaul Mofaz, and the zionist
media pressure group honestreporting.com, they were also implicated in the production and distribution of the infamous islamophobic
film 'Obesession'. Starbucks proudly displayed the award on the company's website under the section of 'awarda and accolades' the
Starbucks company has won, however, once the boycott started to bite the award mysteriously disappeared from its website.
Howard Shultz work as a propagandist for Israel has been praised by the Israeli Foreign Ministry as being key to Israel's long-term
PR success. On April 4th 2002, whilst the Israeli army was slaughtering Palestinians in Jenin Howard Shultz made a provocative speech
blaming the Palestinians, suggesting the intifada was a manifestation of anti- Semitism, and
asked people to unite behind Israel. Starbucks also sponsors fund raisers for Israel.
At a time when other businesses were desperately pulling out of Israel, Starbucks decided to help Israel's floundering
economy and open Starbucks in Israel. The venture failed but Shultz has vowed Starbucks will "return to Israel in due course".
Starbucks has opened outlets in US bases in Afghanistan and Iraq, and at the illegal torture centre in Guantanamo Bay.
Customer Relations say "Starbucks has the deepest respect and admiration for U.S. military.. who risk their lives to protect Americans
and our values of freedom and democracy". Petty Officer Barry Tate who is serving in Guantanamo Bay
agrees that Starbucks is helping "lift the morale" of the guards and interrogator's at Guantanamo Bay.
McDonald's
McDonald's Corporation is a major corporate partner of the Jewish United Fund and Jewish Federation. According to the Jewish United Fund,
through its Israel Commission it "works to maintain American military, economic and diplomatic support for Israel; monitors and, when
necessary, responds to media coverage of Israel". The Jewish United Fund also runs "Fun-filled Summer Family Missions to Israel"
where families get to "visit an army base and meet with Israeli soldiers" and "visit our sister city, Kiryat Gat and see the important work
we are doing there". Kiryat Gat is built on stolen Palestinian land – the lands of the villages of Iraq Al Manshiya and Al-Faluja whose
residents were ethnically cleansed in 1949 in contravention of International Law. Through its "Partnership to Israel" programme, the
Jewish United Fund provides $1.3 million annually to help further settlement and development of Kiryat Gat. The Jewish Federation,
through its Israel Action Network is tasked to fight "efforts to boycott Israeli products" and "campaigns, such as equating Israel with apartheid South Africa".
Another way McDonald's supports the Jewish United Fund is by running a partnership scheme whereby they
will match any donation an employee make to the Jewish United Fund with its own equal size donation.
McDonald's first restaurant in the Middle East was in Israel, opened in 1993, since then it has 160 restaurants in Israel (1996) with a
60% market share, employing around 4000 Israelis. Since April 2009 McDonald's has also
opened 15 branches of McCafe chain in Israel, with plans to open 10 new branches every year.
McDonalds discriminates against its Arab workers, in 2004 it sacked an Arab worker in Israel because she was caught speaking
arabic to another Arab employee. Arabic, along with Hebrew, is the official language of Israel spoken by 20% of the population.
According to the American Jewish Committee (AJC), whose Executive Director "regularly meets with Israeli Prime Minister Benjamin Netanyahu",
McDonald's in July 2001 immediately pulled an advertising campaign in Egypt when the ADC contacted them to complaint that
the singer featured in the advert had in the past performed a song critical of Israel. Within 24 hours of the complaint, the advert was
cancelled and according to the Egyptian franchise of McDonald's "all copies of the tapes were whisked 'back to the main offices'"!
List of companies of Israel
A
B
C
D
E
F
G
H
I
J
K
L
M
N
O
P
R
S
T
V
W
U
Y
Z
See also
Click on this text to watch: Endless Wars and How Much Israel Costs You?...
_____________________________________________________________________________________________________-
Click on this text to see article in the Jewish Post regarding Israel surpassing Japan in GDP...
What causes anti-Semitism?

Jews, by their own admission, were at the forefront of the revolutionary
Red movements in Europe which culminated in the Bolshevik takeover
of Christian Russia and the subsequent genocide of 10's of millions of
innocent people.
(Above: Karl Marx (Germany - UK), Leon Trotsky (Russia), Bela Kun (Hungary) Emma Goldman (USA), Rosa Luxemburg (Germany)
*
Jewish bankers, by their own admissions, were the driving force behind
setting up the criminal counterfeit and loan shark operations that are the
Central Banks of Europe and America.
(Above: Jacob Schiff, Paul Warburg, Fed Chairmen: Alan Greenspan, Ben Bernanke, Janet Yellen)

*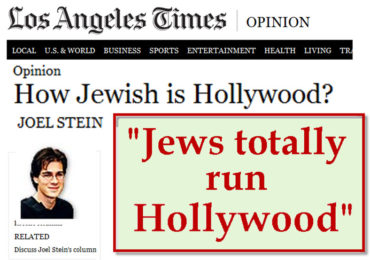 Jews, by their own admission, control the media and Hollywood.

*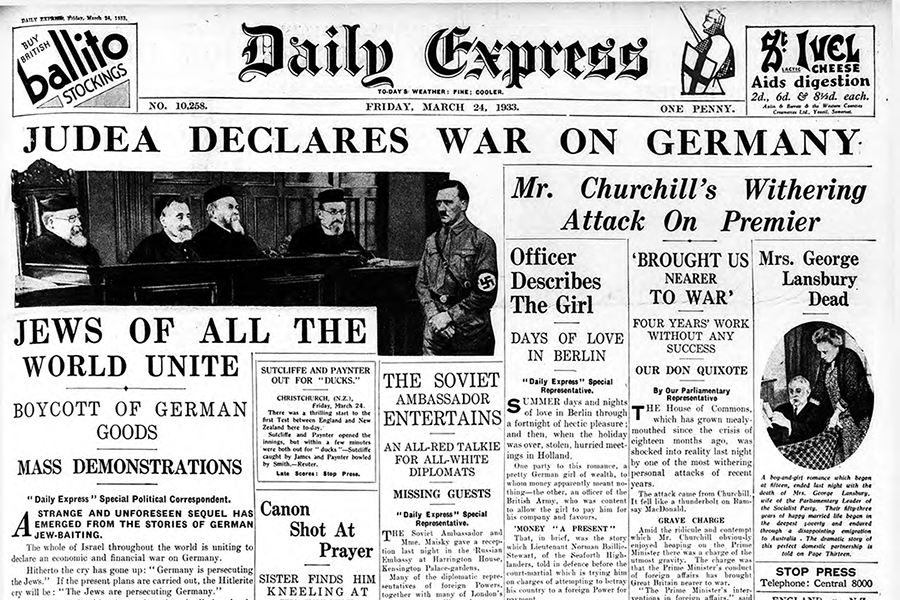 Zionist Jews, by their own admission, were at the forefront of the
effort to influence America into fighting wars for Jewish interests.
*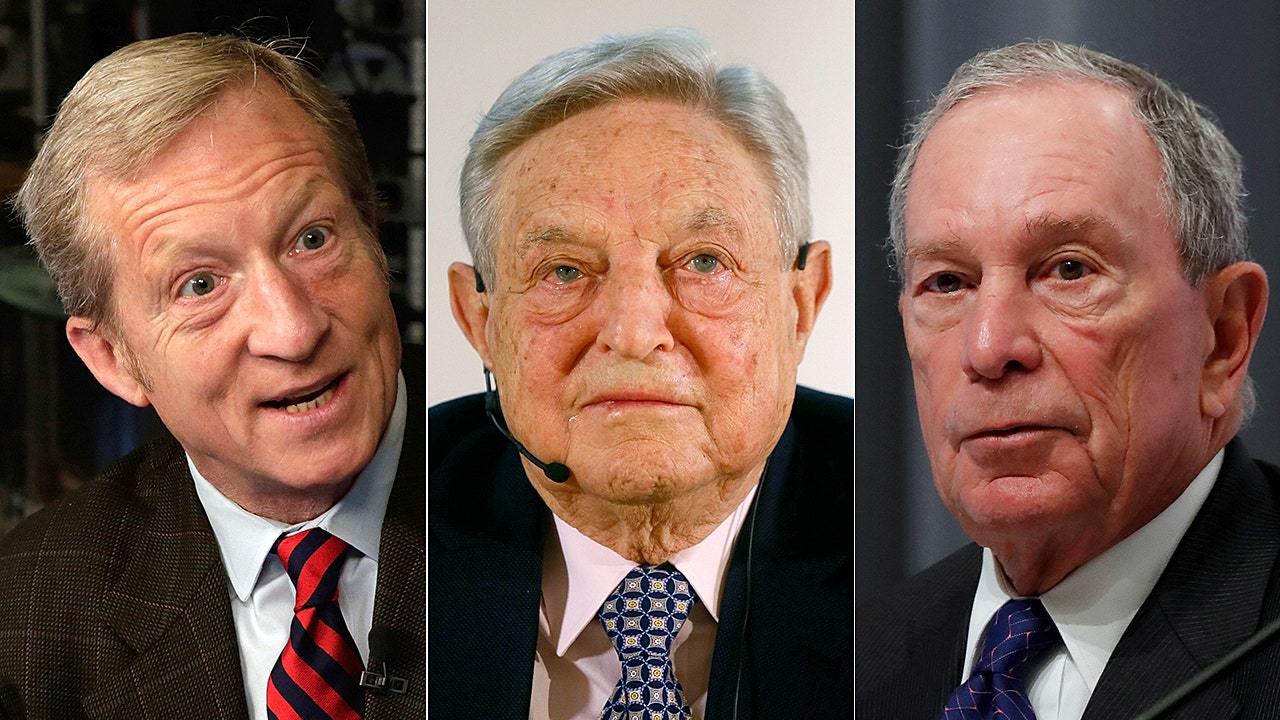 Globalist-Marxist billionaire Jews, by their own admission, are the driving
financial force behind the destructive left-wing political parties and
"non-governmental organizations" causing chaos and hardship in this world.
(Above: Tom Steyer, George Soros, Mike Bloomberg)
*
*
Jews, by their own admission, are at the forefront of the
effort to flood the West with Turd World immigration.
*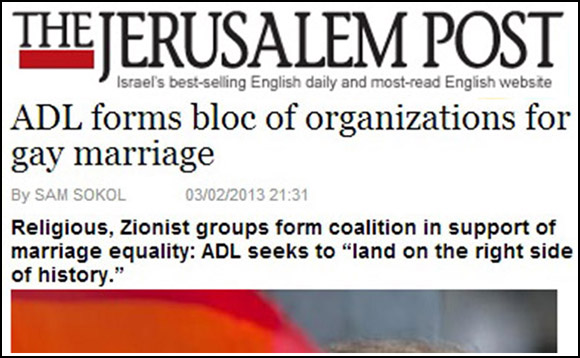 Jews, by their own admission, are at the forefront of the effort
to normalize homosexuality and cross-dressing among the gentiles.

*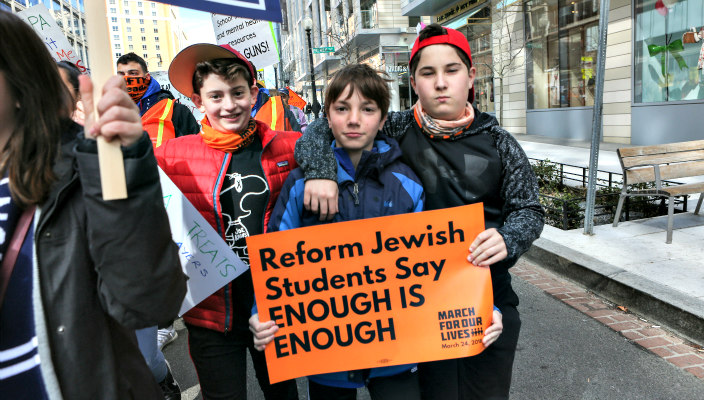 Jews, by their own admission, are at the forefront of the effort
to impose "gun control" (gun ban) on the American people.

*
Jews, by their own admission, are at the forefront of the effort to influence
America's foreign policy in favor of Israel and against its Muslim neighbors.

*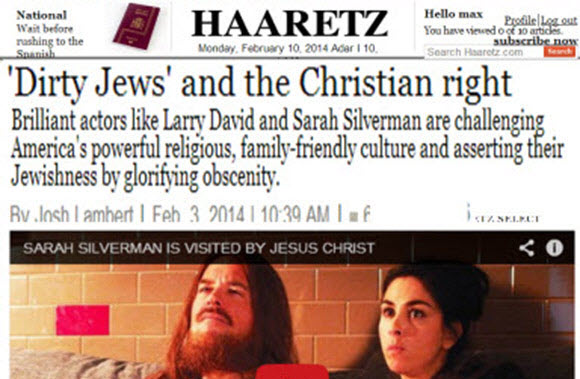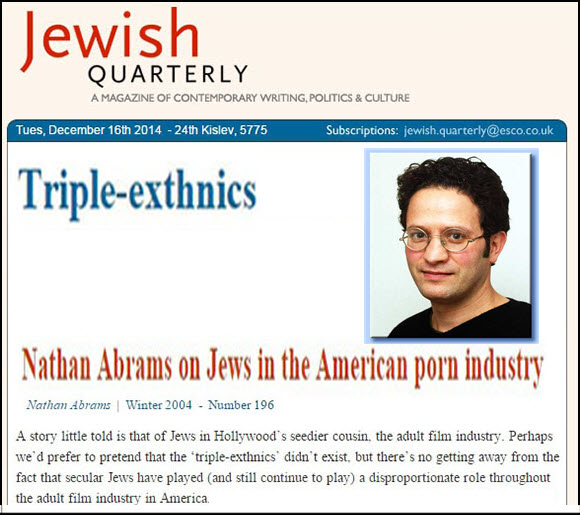 Jews, by their own admission, are at the forefront of the
effort to promote vulgarity, anti-Christianity and pornography.
*
Jews, by their own admission, are at the forefront of the effort to de-spiritualize
and water down the single holiday of Christmas by making it part of
"Happy Holidays" (plural to include the 8 days of Hanukkah)
***
So you see, dear "lesser brethren" of "The Tribe," nobody gives a flying flip about what
religion you practice (most "reform" Jews are atheists anyway) or what traditions you keep.
And nor is anybody "jealous" of the success and wealth that most of you have legitimately
(some not so legitimately!) achieved. And the idea that Christians, Catholics in particular,
are carrying a 2000 year old grudge against Jews because
the ancient Pharisees railroaded Jesus is utterly preposterous!
No. It is all about, and only about, the behavior toward your host nations and neighbors.
The facts set forth in the above presentation represent the absolute truth about the true
and eternal causes of "Anti-Semitism ™." And believe us when we say that there is still
sooo much more to tell -- both in print and in pictures -- about the force behind anti-White
racism, about book publishing and censorship, about the "music" industry, about the
"modern art" industry, about organized crime, about false-flag terrorism, about feminism,
about fake science, about widespread lawsuit extortion, about psychiatric drugs, about
abortion, about the arrests of "Holocaust Deniers" ™ and 95-year old SS Waffen
heroes, about Wall Street stock-rigging, about commodity market rigging,
about fake environmentalism, about etc., etc., etc.
The only thing that is really "stunning" is the fact that after all these centuries, some of
you "lesser brethren" who aren't "in the know" about the big picture of the Jewish Mafia,
haven't figured it out yet.
______________________________________________________________________________________

Bottom Line... Try doing the math sometime to determine how much
money would be in every American's pockets if America was not
presently 21 TRILLION dollars in debt as a result of JEW usuary and
exploitation. Then imagine what America would be like if JEWS had not
fleeced and exploited America for 100 years prior to the current debt.
__________________________________________
NEED ANOTHER REASON TO BOYCOTT ISRAEL?
Direct from the mouth of a Jewess:
Yes, Diversity Is About Getting Rid Of White People
(And That's A Good Thing)
One of the more common memes that I've seen white supremacists spread around
recently has been "diversity is a code word for white genocide". The concept here is
that diversity is only promoted in white nations, and that the end goal is to eliminate
white people altogether by flooding all white countries with non-white people until
there are no white people left. Well, guess what, white supremacists? That's
exactly right. Diversity IS about getting rid of white people, and that's a good thing.
First off, I am a white person myself, so allow me to get that out of the way.
I'm extremely glad that the white race is dying, and you should be too. White people
do not have a right to exist. Period. That may sound like a bold statement, but it's
entirely true. Any white person with even the faintest knowledge of history should
curse themselves every single day for being white. Throughout all of recorded history,
whites have engaged in oppression, genocide, colonialism, imperialism, and just plain
evil on a massive scale. White people have denied every other race the right to
exist, and have – at some point in history – oppressed every single race on the planet.
Why, then, should whites now be allowed to live in peace when whites have historically
been the world's #1 source of conflict and oppression? Whiteness is racism.
Period. Whiteness is the source of all oppression in the world. Whiteness is
racism, sexism, homophobia, transphobia, ableism, anti-Semitism, Islamophobia,
and heteropatriarchal capitalism. Eliminate whiteness and you eliminate every single
form of oppression that the world currently faces. No white people means no oppression.
White people are like a cancer and oppression is a symptom of the cancer. Cut out
the cancer altogether – with the cancer being white people – and you get rid of all of
the oppression which white people cause.
I have dedicated my life to fighting racism, and I have determined – based on all
available evidence – that the only way to really eliminate racism is to eliminate whiteness.
Whiteness is the ocean from which racism flows. Get rid of whiteness and you get
rid of racism. Despite what white supremacists often claim, white people do not have
a "culture". White "culture" consists of nothing more than oppression, genocide, and the
disenfranchisement of minorities. White "culture" is racism and nothing more. When
white supremacists talk about "white culture", what they're really talking about is racism.
Over the course of history, white people have built a massive empire based entirely on
the hard work of oppressed and disenfranchised minority groups. But guess what, white
people? That empire is finally coming to an end now, and its demise is music to my hears.
To quote the great anti-racist activist Tim Wise: "Do you hear it? The sound of your empire
dying? Your nation, as you knew it, ending, permanently? Because I do, and the sound of
its demise is beautiful."
Descendants of Holocaust survivors can personally attest to the evil that white people
are capable of when they hold the reins of power. Thankfully, whites won't be holding
the reins of power for much longer. When white people die out, so will racism, sexism,
queerphobia, and all other forms of oppression. The only way to eliminate racism,
white privilege, and white supremacy is to eliminate whiteness altogether. When I teach
my students about human rights, critical race theory, and the role of whites in
worldwide oppression, my white students often ask me how they can "atone" for the
evils of whiteness and how they can make up for centuries of white oppression. And I
tell them: you can do that by not having any children and ensuring that
the white race does not live to oppress anyone ever again in the future.
Thankfully, white birthrates are indeed very low, while the birthrates of minorities are
much, MUCH higher. Within our lifetimes, whites will be a minority in a significant
number of formerly white countries, including the US, the UK, France, Germany, Australia,
Canada, and New Zealand, to name just a few. To white supremacists yearning for
the days when whites could rape and pillage the world with impunity, this is incredibly
frightening. To people on the right side of history, however, this looks like progress.
Whites are finally getting their just desserts – and it's about time. I sincerely hope that,
when the white power structure finally comes crashing down, whites will receive no mercy
from the minority groups that whites have spent centuries oppressing. We certainly
don't deserve any mercy or kindness, as we have given nothing of the sort to others.
Whites should also know that, when they do become a minority in formerly white countries,
they will NOT be receiving affirmative action or any of the other benefits meant to assist
the minorities that whites have historically oppressed. Why? Because whites don't deserve
those benefits. It's as simple as that. One can look to South Africa, where whites are only
about 8.4% of the population, but blacks continue to receive affirmative action because
blacks in South Africa have historically been disenfranchised by whites. The same thing
will happen when whites become a minority in North America, Europe, and Oceania,
because whites have historically oppressed minorities in all three of those continents.
Not to mention, why should whites receive any kind of benefits when the ultimate goal
is to get rid of whites altogether? Finally, laws against hate speech will serve to prevent
whites from complaining about this, as any white person who complains will be arrested,
given a long prison sentence, and made an example of for the rest of the remaining
white population. Speech that attempts to justify the white power structure and perpetuate
white oppression of minorities is not freedom of speech, and it has absolutely no
place in modern society.
As white people, we all need to recognize that we no longer have a place in the world.
This world now belongs to the minorities that us whites have spent centuries oppressing,
and there is absolutely nothing that any pathetic white supremacists can do about it. In
order for a better world to be created, white people need to be exterminated. Period.
It's as simple as that. We should simply be thankful that our death will be accomplished
through mass immigration and declining birthrates. When whites have exterminated
other races, it wasn't nearly so peaceful – it was done through violent genocide. But
other races are not as evil as whites are, and it's important to remember that. The world
belongs to minorities now, and they will make a much better, more peaceful world
with what they're given. Only when white people have ceased to exist will a peaceful
and progressive society – free of racism and hatred – be possible. The only way to
eliminate white privilege, white oppression, white racism, and the oppressive white power structure is to
eliminate white people altogether.
So, yes, white supremacists: diversity is indeed white genocide.
And white genocide is exactly what the world needs more than anything else.